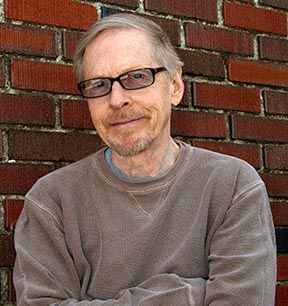 Thank you for visiting my site! Here's the straight skinny on me.
As a writer, I wear many hats: a beret for plays, a propeller-beanie for screenplays, a fedora for anthologies―and now, of course, a diving helmet for novels.
Okay, just kidding about the hats. But you may have gathered that I am, shall we say, a bit of an eclectic scribe. And although you can certainly call me a late bloomer as a novelist, I am delighted that Delacorte Press published my debut middle-grade novel, RAISING RUFUS, in 2015. Please click on Books, Etc. to learn more about this book and to see what other literary mischief I've been up to.
Random facts about me:
I grew up in a family of eight near Chicago.
I've also lived in St. Louis, New Orleans, Ann Arbor, Austin, L.A., Green Bay, Buffalo, western Pennsylvania, Belgium, and New Delhi (India).
I was once on Jeopardy! Came in second. (Crummy Final Jeopardy question.)
I love to read, but wasn't much of an English Lit student.
Guilty pleasures: Tomb Raider, Survivor.
I've met many celebrities. Pretty sure most don't remember me (especially the ones who are now dead).
I like cats, but am allergic.
I now live in Southern California.
Thank you for reading this far. I'd like to give you all a dollar, but of course I can't, so never mind that. But welcome anyway!